SAFETY
GENESIS SMART SENSE
A suite of intelligent driver-safety technologies anticipates and responds to your every need, blurring the line where your consciousness ends and the Genesis' begins.
1
LANE KEEP ASSIST
Lane Keep Assist helps detect lane departure and applies slight corrective steering measures to help keep vehicle from drifting out of lane. Legal
x
The Genesis Lane Departure Warning System with Lane Keep Assist is designed to notify the driver if the vehicle is leaving the lane of travel by shaking the steering wheel and flashing a display signal. Under certain circumstances, it may also provide light steering counter-assist to help guide the vehicle back into its lane. It is a supplemental assist, and does not replace the need for extreme care and attention by the driver.
The Lane Departure Warning System will not work under all circumstances. It functions when it is able to detect painted lane markings. It cannot function if the lane markings cannot be seen clearly if the lines are faded, or during dusk without headlamps on, with snow, rain, sleet, dust, leaves or standing water on road, sudden changes in brightness such as shadows, tunnel exits/entrances, low sunlight angle causing reflections, multiple lane markings or criss-crossed lines, tar crack sealer and cracked or broken road surfaces. It also may not function on very rough roads, when walls, curbs or concrete barriers are close by, or if following another car too closely. Since it "sees" the lane markings using a camera in the upper windshield area, it is imperative this area be clear and free of blockage such as stickers, dirt, snow, tinting material, markings and labels. Avoid putting objects on the dashboard that may reflect light or images onto the system camera area.
Lane Keep Assist is not a substitute for safe driving practices, but is a supplemental assist only. The driver is responsible for always maintaining command and control of the vehicle and must keep hands on the wheel at all times. Do not drive if you are drowsy. Drivers must read their Owner's Manual thoroughly before using Lane Departure Warning and Lane Keep Assist.
2
SMART CRUISE CONTROL WITH STOP/START
A front-mounted radar sensor detects the distance to the car ahead, automatically maintaining your distance and speed. After stopping, speed and distance control are reengaged after the car ahead starts moving again. Legal
x
Smart Cruise Control (SCC) is not a collision avoidance or warning device. SCC is for highway use only and should not be used in poor weather, heavy or varying traffic, or on winding or slippery roads. Driver remains responsible to slow or stop the vehicle to avoid a collision.
3
BLIND SPOT DETECTION WITH REAR CROSS-TRAFFIC ALERT
Blind Spot Detection alerts you when there's an object in the way during a lane change, and provides a secondary alert when you try to activate the turn signal. Rear Cross-traffic Alert helps warn the driver of vehicles approaching from the rear sides. Legal
x
NEVER rely completely on Blind Spot Detection (BSD) and be sure to use proper lane changing procedures. BSD WILL NOT detect every object or vehicle and will not prevent accidents. Always look over your shoulder and use your mirrors to confirm clearance. See Owner's manual for further product details and limitations.
4
AUTOMATIC EMERGENCY BRAKING WITH PEDESTRIAN DETECTION
Working in unison with the Smart Cruise Control radar and Lane Departure Warning camera, Automatic Emergency Braking detects slower or stopped vehicles ahead, as well as pedestrians, engaging automatic braking for you. Legal
x
Automatic Emergency Braking (AEB) with Pedestrian Detection detects pedestrians, but not in all conditions. AEB is designed to assist drivers to avoid, or reduce the severity of, collisions with cars that have slowed or stopped in front of them. It is a supplemental assist and does not replace the need for extreme care and attention by the driver. Automatic Emergency Braking may not stop the vehicle completely and will not avoid all collisions.
5
HIGH BEAM ASSIST
Yet another forward-thinking feature on the G80, High Beam Assist automatically switches from high to low beam headlights when the front camera detects an oncoming or leading vehicle ahead.
6
DRIVER ATTENTION ALERT
Analyzing driving patterns and vehicle position within the lane, the system detects driver fatigue or distraction, and issues a visual and audio alert suggesting the driver take a break when necessary.
SAFETY
THE NEW STANDARD IN SAFETY
Advanced high-strength steel, intelligent safety technology,and uncompromising engineering deliver truly exceptional safety.
1
ADVANCED HIGH-STRENGTH STEEL
Experience the precision and handling that can only come from a body forged with 51.5% advanced high-strength steel.
2
BODY STIFFNESS AND RIGIDITY
Thanks to a platform featuring extensive application of advanced high-strength steel, the G80 boasts a rigid body structure that helps reduce noise and enhances handling, control, comfort and, above all, safety.
3
9-AIRBAG SYSTEM
The G80's sophisticated airbag system features advanced dual front airbags, front and rear seat-mounted side airbags, a driver's knee airbag and roof-mounted side-curtain airbags providing passengers with exceptional protection in the event of a collision.
CONVENIENCE
INTELLIGENT TECHNOLOGY
CENTERED AROUND YOU
From the premium Driver Information System navigation to the Heads-up Display, everything in the Genesis G80 has been intuitively designed for your greatest comfort and convenience.
Integrated Memory System remembers you, automatically adjusting the driver seat, exterior mirrors, steering wheel, and Heads-up Display (if applicable) to the driver's stored preferences.

Vehicle information is conveniently displayed directly on the windshield in front of the driver. So you never have to take your eyes off the road.

With the Electronic Parking Brake, drivers can activate the parking brake with the touch of a button.
CONVENIENCE
ENGAGE THE SENSES
State-of-the-art features that comfort, inform, and entertain.
Immerse yourself in the available 17 high-performance speakers and lush surround sound. Clari-Fi™ Music Restoration Technology helps restore sound quality lost with digitally compressed music.

G80's advanced multimedia system affords effortless control of the AM/FM/SiriusXM Radio, HD Radio™ tuning, Bluetooth® connection and calling with address book, navigation system controls, vehicle set-up, and vehicle information.
CONVENIENCE
PREMIUM COMFORT AND
INNOVATIVE TECHNOLOGY
Delight in the details
When sensors detect raindrops on the outside windshield surface or condensation on the inside, the Genesis G80 automatically adjusts to provide optimum visibility.

The G80 features a smooth, elegant ride courtesy of beautiful, high-performance 18-inch and 19-inch alloy wheels.
HEATED AND VENTILATED FRONT SEATS WITH AVAILABLE HEATED REAR SEATS
With ventilated seats and 3 levels of cooling and heating options, the G80 will always keep you calm, cool, and collected.
PROXIMITY KEY WITH PUSH BUTTON TO START



The sleek Smart Key effortlessly unlocks the Genesis G80 as you approach, so you can enter, and start the engine without the key ever leaving your pocket.
SMART TRUNK




Stand within 3 feet behind the vehicle with the key for more than three seconds, and the Genesis hands-free smart trunk will automatically rise.
PERFORMANCE
PREMIUM COMFORT AND
INNOVATIVE TECHNOLOGY
A smooth, powerful ride puts the thrill back into the luxury driving experience.
POWERTRAIN
3.8L GDI V6 ENGINE

Max Power / 6,000 RPM

311 hp

Max Torque / 5,000 RPM

293 lb.-ft.

3.3L GDI TWIN-TURBO V6 ENGINE

Max Power / 6,000 RPM

365 hp

Max Torque / 1,300-4,500 RPM

376 lb.-ft.

5.0L GDI V8 ENGINE

Max Power / 6,000 RPM

420 hp

Max Torque / 5,000 RPM

383 lb.-ft.
Genesis G80 delivers world-class performance with a standard 8-speed automatic transmission with SHIFTRONIC® and steering-wheel-mounted paddle shifters.

Genesis G80's HTRAC AWD system delivers enhanced stability and a swift response on slippery roads. This efficient, lightweight system offers a multi-mode setting with a higher torque distribution than other luxury cars.
DESIGN
CRAFTSMANSHIP & MATERIALS
Engaging the senses in every detail
Boasting a strikingly redesigned gauge cluster, premium speaker grille and new analog clock, the stylish, remarkably quiet cabin surrounds you with another level of luxury.

The Genesis G80 is swathed in smooth and supple, full-grain leather with contrast stitching that soothes and stimulates the senses.

G80's interior is elegantly adorned with available top-grade, genuine wood trim. The standard G80 Sport cabin features a sleek, lightweight carbon fiber trim.
DESIGN
ATHLETIC ELEGANCE
Like an athlete poised for action, the G80's taut,muscular stance suggests motion even while standing still.
The confident front end features a redesigned hexagonal grille and new front fascia.

Stylishly stunning and effective from any angle, the full LED taillights leave an impression on all who follow.
PROXIMITY KEY ENTRY WITH PUSH BUTTON START
Your drive begins with seamless entry to the luxurious cabin and push button start while the sleek, stylish key stays in a pocket or bag.
LED HEADLIGHTS
All new for 2018, available LED headlights provide a distinct presence on the road, projecting a brighter, more efficient light that's also easier on the eyes of fellow drivers.
SIDE MIRRORS WITH GENESIS LOGO APPROACH LIGHTS
You'll always make an entrance with approach lights that automatically project the Genesis flagship logo, illuminating your approach.
DESIGN
DRIVER-CENTRIC
An intuitive interior space filled with innovative technology creates an efficient, relaxing experience.
Featuring the category's first high-definition touchscreen, the available 9.2-inch HD display with split screen, Google POI search, Android Auto™ and Apple CarPlay™ allows you to conveniently check navigational information as well as other audio/visual data simultaneously.

Provides the driver with useful vehicle and trip info such as range, fuel efficiency, average speed, and estimated arrival time.
POWER TILT-AND-SLIDE PANORAMIC SUNROOF
The Genesis G80 cabin feels even more generous with a power tilt-and-slide sunroof providing panoramic views of the sky.
OVERHEAD CONSOLE
Adding to the cabin's exceptional convenience, room lamps and a panoramic sunroof can be controlled from the overhead console.
ANALOG CLOCK
An analog clock renders a timeless contrast to the state-of-the-art technology found in the Genesis G80.
TECHNOLOGY
GENESIS CONNECTED SERVICES
You and your car, fully integrated.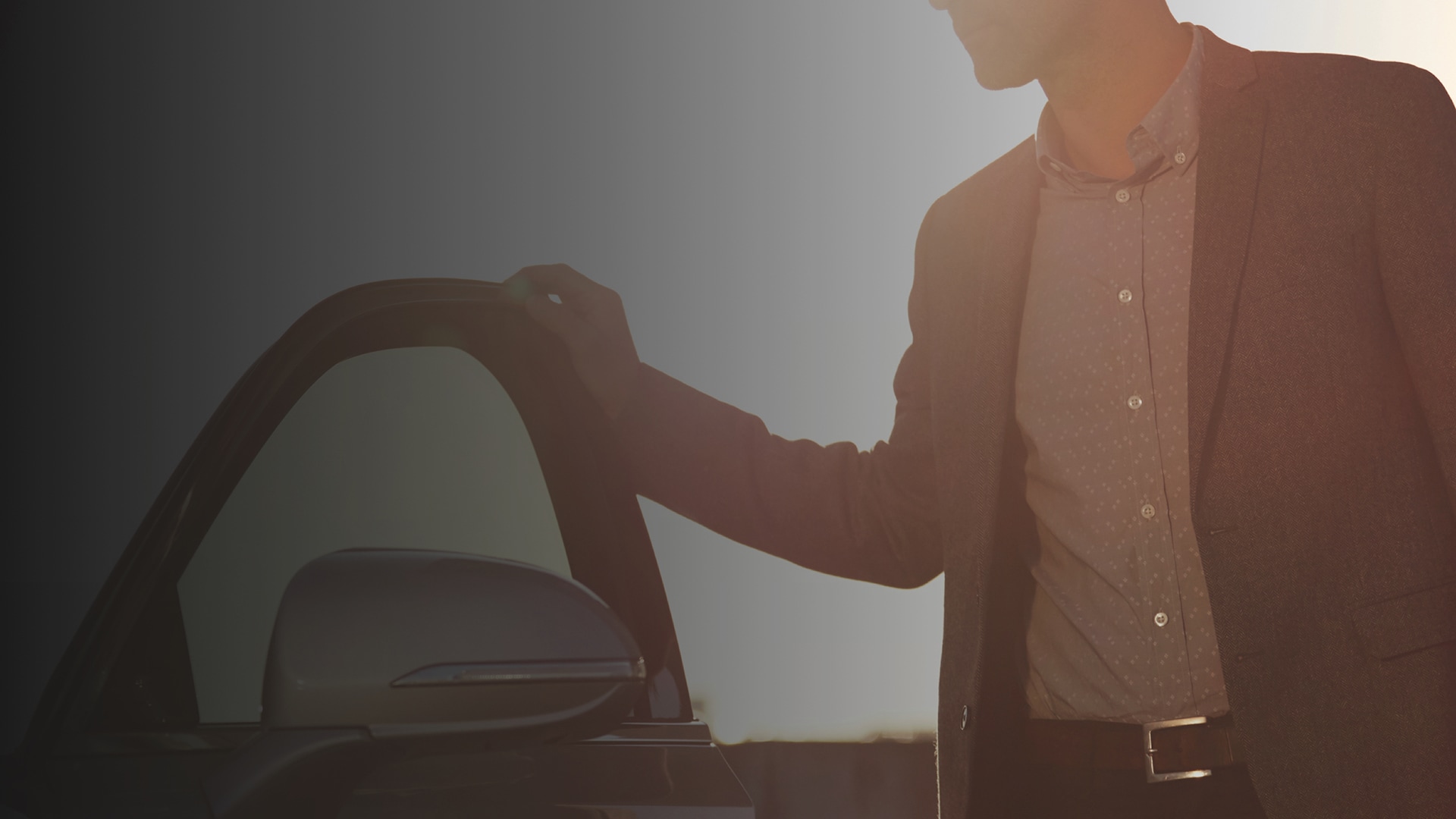 CONNECTED CARE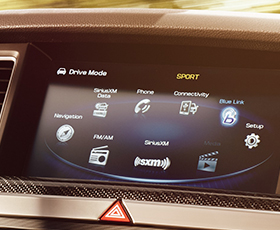 Further delivering on the Genesis promise of exceptional customer service and owner satisfaction, you're linked to critical information and services like Enhanced Roadside Assistance, Collision Notification, vehicle diagnostics, maintenance reminders and more.
REMOTE ACCESS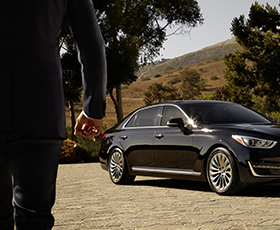 Remote vehicle functions make owning your Genesis even more convenient. Features include Remote Start with Climate Control and engine timer, Remote Stop, Remote Vehicle lock or unlock along with remote control of the horn and lights.
GUIDANCE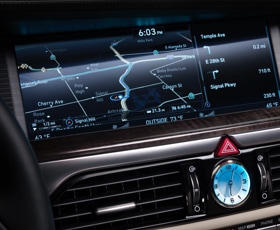 Leverage the power of Google™ to find, enter or send destinations or Points Of Interest to your vehicle via voice response, touchscreen display, or through the Genesis Connected Services app.
NEXT SPEC